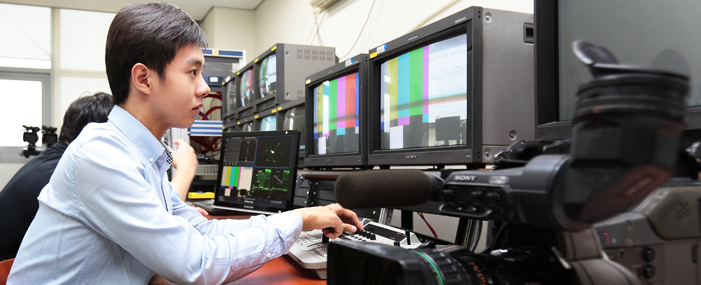 Introduction to College of Information and Communication Engineering


Creating talent to lead tomorrow's science- and technology-centered, knowledge-based society
With an aim to nurture outstanding professionals who will lead tomorrow's society, rooted in science, technology, and knowledge, the College of Information and Communication Engineering teaches creative thinking and problem-solving skills, the ability to apply knowledge, and comprehensive design capabilities. The college's practical curriculum allows students to easily absorb knowledge and information and become market-ready talent in today's globalized world.
Founded with the goal of producing future leaders in convergence technology encompassing electrical, electronic, information telecommunication, and IT areas, the college underwent structural changes to meet market demands. In the past, it covered Electrical Engineering, Electronic and Information Engineering, Computer Science and Engineering, Media Engineering, and Control and Instrumentation Engineering. Currently, there are three departments - Electrical Engineering and Information Technology, Electronic and IT Media Engineering (Electronic Engineering Program and Media IT Program), and Computer Science and Engineering - and four programs within the college.
Based on engineering theories that are expected to play a pivotal role in knowledge-based society in the future, the college is devoted to providing hands-on and professional knowledge and helping students unleash their creativity. By delivering demand-driven education, the college strives to enhance learning experience and is determined to create competent individuals who will contribute to a wide variety of industries.